SOCIAL AOR PITCH
RAISING CANE'S
We were challenged to create a campaign for National Chicken Finger Day for a (winning) social AOR pitch to Raising Cane's. Our concept aimed to hype up our fans, inspire more loyalty within customers, and make crewmembers proud to be a part of the Raising Cane's team. We rooted our campaign in fun-loving, big-hearted, spirited energy — perfect for any chicken lover.
How could we expect our loyal fans to train for National Chicken Finger Day without the appropriate attire? We designed Raising Cane's swag to pump up our fans and get the word out.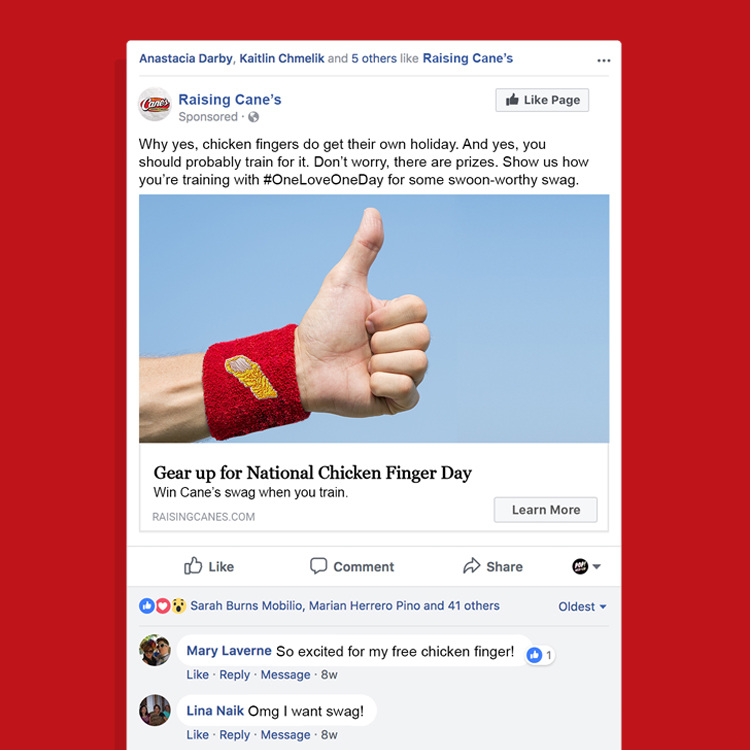 Lastly, why train if not to win? We came up with the idea of engaging fans via social to test their loyalty. We would crown one winner every week leading up to NCFD, with the biggest fan winning chicken fingers for a year. They would get a special plated to-go box trophy which Raising Cane's would fill with chicken fingers every time it was brought it into a restaurant.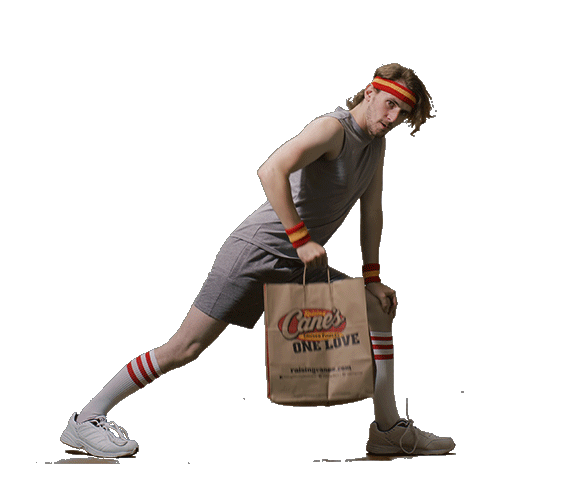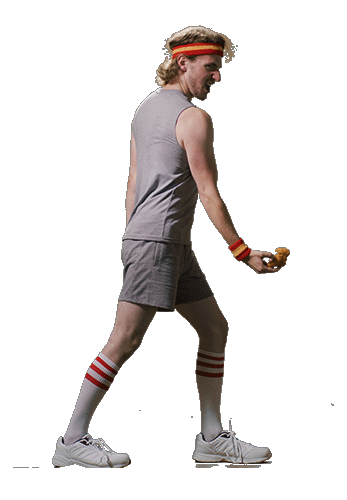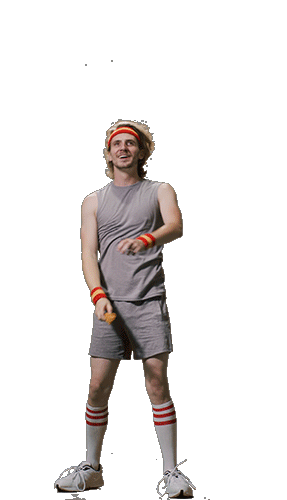 Creative Agency - ISL
Executive Creative Director - Zach Goodwin
Managing Director - Lindsay Gsell
CEO - DJ Saul
Associate Creative Director - Maggie Winters Gaudaen
Account Director - Erica Goodwin
Video Producer - Nathan Colby
Copywriter - Becky Nissel
Art Director - Monica Tan